Are you looking for a WordPress training in Ahmedabad? Look no further!

At Ahmedabad Training Institute, we offer a comprehensive WordPress CMS training that covers all the fundamentals of WordPress CMS. Our course is designed to help you create and maintain a website using WordPress CMS without having to worry about coding or technical know-how.

Our course is designed to give you a comprehensive understanding of WordPress so you can create and manage your website with ease. Our course includes topics such as WordPress installation, content management, theme customization, plug-in development, and more.

We also offer guidance on how to use WordPress to create and manage a website, including tips on setting up pages, menus, widgets, and more. We will also show you how to optimize your website for search engine optimization (SEO) and ensure that your website is secure.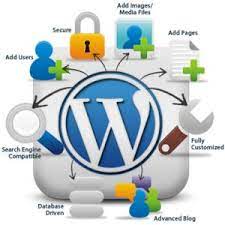 Our experienced staff will also provide ongoing support and guidance throughout the course, so you can get the most out of your WordPress CMS training. We will also provide you with a certificate of completion at the end of the course.

If you're looking for a comprehensive WordPress CMS course in Ahmedabad, look no further than Ahmedabad Training Institute. Contact us today to find out more!
Benefits of WordPress Training Course:
Many job opportunities around the world
Earn through freelancing work
Guaranteed salary growth
WordPress Training Course Content:
Basics of WordPress
Understanding the WordPress Dashboard
Pages, Tags, Media and Content Administration
Managing Images, Videos and Document files
Core WordPress Settings
Finding and Using WordPress Plugins
Finding and Installing Plugins Quickly and Easily
Recommended WordPress Plugins
WordPress Themes
Managing Posts with Categories
Connecting Posts Together with Tags
Custom Post Types and Custom Taxonomies
Managing Lists of Links
WordPress Themes Customizing
Installing and Configuring Themes
Editing and Customizing Themes
WordPress Theme Customization
HTML Template to WordPress Converting
Jquery Implementation WordPress
Custom Page Development WordPress
PHP Coding in WordPress
WordPress Plugin Customizing
Editing Existing Plugins
Making New Plugin
Link in Admin Menu and Customizing
Course Fees: 18,000 INR