Welcome to the Magento CMS Training Course at Ahmedabad Training Institute!
This course is designed to provide you with an in-depth understanding of the Magento Content Management System (CMS). You will learn how to effectively use the tools and features of Magento to create and manage content on your website.
Ahmedabad Training Institute provides expert level of Magento course training in Ahmedabad. Our expert having 5+ years of experience in working with Magento. We believe in transform our knowledge among students. With Our Magento Classes Training, Your will gain growth in your career.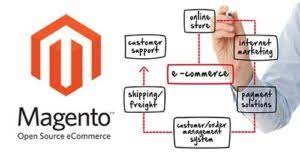 At the end of the course, you will have the knowledge and skills necessary to effectively create and manage content for a Magento-based website.
We look forward to helping you get the most out of Magento CMS. Sign up today and start learning!
Top Magento E-Commerce Features:
Catalog Management
Advertising Management
Fully SEO Friendly
Mobile Friendly E-Commerce
Order Management
Checkout, Shipping and Payment
Tracking, Analytics and Reporting
Benefits of Magento E-Commerce Training Course:
Evergreen E-Commerce Software
100% Free Job Assitance
Extra ordinary Salary Growth
Magento Ecommerce Training Course Content:
Introduction
What is Magento
Magento Features
Industry Trends
Dashboard
Setting up Your Store
Setting Up Your Store Options
Products Management
Adding Categories
Checkout Options
Modifying Tax Settings
Working with Shipping Methods
Payment Gateway Settings
Introduction Payment Methods
Setting Up PayPal Payments
Magento Customization
Adding Pages to Your Store
Modifying Page Layouts
Add Links to the Nav Bar
Modifying Modules
Working with Themes
Uploading website
Course Fees: 18,000 INR